Bologna local time March 15th – On the second exhibition day, the organisor of 2019 Cosmoprof Worldwide Bologna announced the 9 finalists of the second edition Cosmoprof China Contest in Service Centre stage 1 in the exhibition area. This contest is aimed to reward outstanding Chinese enterprises who participated into the competition and promote their enthusiasm for innovation and R&D. The first Cosmoprof China Contest was launched in 2018.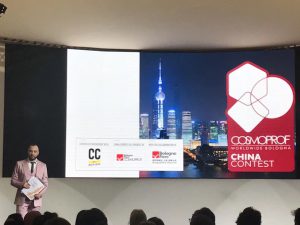 Led by Creative Capital, a well-known brand design agency, this year the jury panel has a very strong lineup. Nearly 100 products submitted by Chinese enterprises were rigorously selected and evaluated by 7 juries:
LOUIS HOUDART – Founder and managing Partner of CREATIVE CAPITAL CHINA
LU GUO – Founder and CEO of Ushopal
SIMON YU – Founder of Little Ondine
EMMA ZHOU YIMING – Founder & Chairman of SUNSULT INVESTMENT CO, LTD
GRACE FU – General Manager of LIBER FASHION
TIAN HONGHAI – Director of Creative Design Department of HANHOO Cosmetics Co., Ltd.
JING LEGRAND – Chief Executive Officer of ALTAVIA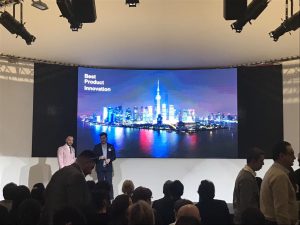 And the 2019 Cosmoprof China Contest 9 finalists for 3 categories are as below:
BEST PRODUCT INNOVATION
Irregular shape Preform – Heshan Yecheng Plastic Products Co.,Ltd.
Cream filling line 2015 – ChangZhou Terry Packing Sci-Tech Co.,Ltd.
Nano Collagen Instant Tightening Mask – Nox Bellcow Cosmetics Co.,Ltd.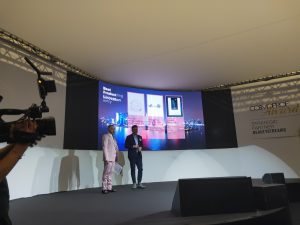 MOST OUTSTANDING CHINESE ENTRY
Air Cushion Lip Glaze – Libo Cosmetics Co.,Ltd.
1200W diode laser machine – Beijing ADSS Development Co.,Ltd.
LIP Uchiwa – EFA Packaging Industrial Co.,Ltd.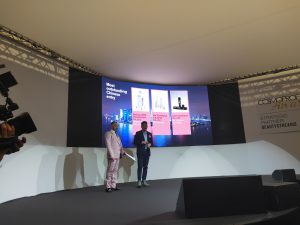 MOST INNOVATIVE CHINESE DESIGN
LG-602 – Guangzhou Oly Nail Factory
Packaging Design – Nox Bellcow Cosmetics Co.,Ltd.
LG-148 LS-447 MA-913 – Guangdong Qiaoyi Plastic Co.,Ltd.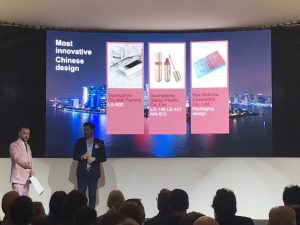 Congratulations! The 3 winners will be selected from 9 finalists and the outcomes will be anounced in a cocktail reception in Shanghai Pudong Kerry Hotel on May 21. Stay tuned and we are not gonna fail you.