WeChat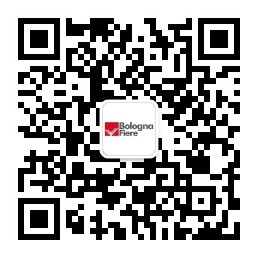 BF_CHINA
AGRILEVANTE
Agricultural and Gardening Machinery
2021-10-07 - 2021-10-10
Bari Trade Fair Centre
Biennial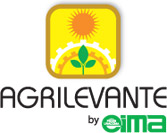 As one of the EIMA series exhibitions, Agrilevante is an biennal event sponsored by FederUnacoma, the Italian Federation of Agricultural Machinery Manufacturers, and the federation's service company, FederUnacoma Surl, in cooperation with the Fiera del Levante, which faces to the markets of Central and Southern Italy as well as for the whole Mediterranean basin, the Balkans and Middle East. The Bari exhibition is a very specifically focused on the crops and types of farms that are typical of the Mediterranean, and this makes it unique, with an increasingly strategic perspective.
In order to make the interaction between agricultural operators and farm mechanization Companies easier and more spontaneous, Agrilevante has been divided into six sections, dedicated to vineyard & wine making, livestock breeding, olive oil,  cereals, fruit & vegetable, non-food energy crops, and with scope of exhibits including engines, land-reclamation and forestry equipment, tractors, walking tractors, motor hoes, motor mowers and multipurpose farm vehicles, soil-working, sowing and fertilizer-distribution equipment, plant and crop protection equipment, irrigation equipment, harvesting machines, threshing, selection and conditioning equipment, livestock husbandry equipment, product processing and dairy-work equipment, crop transportation equipment, components and accessories, machinery for gardening, public green areas, small powered and manually-operated machines, miscellaneous equipment for agriculture, animal husbandry and stall and stable cleaning, machines and equipment for renewable power sources for agriculture.
Agrilevante attracts more an more attentions. Agrilevante was attended by more than 300 exhibitors, which engaged an overall surface area of 50 thousand square metres, covering the main productive sectors, with over 5,000 models on display. The total of the figures for the four days of the 2017 edition, 70.700, disclosed a 21% increase over those arriving for the most recent 2015 edition and gains for business people from abroad to reach 3.164 coming from 30 countries, for 26% over the past 2015 outing. The delegation from the Balkan country, together with 30 other countries involved in the internationalization of the exhibition, will participate in the event to create a calendar of business-to-business meetings organized so that each operator can have a discussion with the representatives of companies that make the types of machines they are specifically interested in.
An important innovation of the 2019 edition is the presence of the entire livestock supply chain. In the four days of the showcase, FederUnacoma, in collaboration with the Italian Breeders Association (AIA) and its Associations, presents a meaningful cross section of the rich animal biodiversity of our Country through an exhibition – handled in particular by the Regional Breeders' Association of the Apulia Region – of 500 head, with exhibitions and competitions of the main breeds of dairy and meat cattle, buffaloes, sheep, goats, equidae and rabbits, with particular attention to those typical of southern Italy. An additional exhibition space is occupied by companies whose production is closely connected with the sector, such as feeds and livestock equipment. The exhibition occupies all of Hall 11 and Gallery 13 (between Hall 11 and Hall 18) of the Nuova Fiera del Levante for a total area of over 6,000 square metres.
Since 2009 FederUnacoma has promoted within Agrilevante a competition for awarding prizes and highlighting innovative products achieved by the agricultural mechanization industry for new and traditional production chains in the primary sector. The competition is open to all companies exhibiting at Agrilevante 2019 which have developed machinery, accessories or components which feature avant-garde solutions for increasing productivity, safety for operator and consumers or environmental sustainability.
An area will be specifically dedicated to meetings with the official delegations of operators and representatives of foreign institutions from over 30 countries with over 4,000 B2B meetings aimed at developing business relationships. Agrilevante is enriched by a dense calendar of conferences, meetings and workshops, of a technical, economic and political nature, promoted by Regione Puglia, FederUnacoma, the Mediterranean Agronomic Institute of Bari (IAM-B), the University of Bari, and the main local institutions and professional agricultural organizations and the agro-industrial sector.
Check the exhibition video:
To attend this event, please contact:
Ms. Emma Mao
Project Manager
86-21-6120 5360
emma.mao@bfchina.net
2355780849
Mr. Chris Chai
Sales Representative
86-21-6190 7309
chris.chai@bfchina.net
2355780844
Mr. William Wang
Sales Representative
86-21-6120 5361
William.Wang@bfchina.net
3004473294
Ms. Laura Hu
Assistant Project Manager
86-21-6190 7305
Laura.hu@bfchina.net
3004473324
Browse more