WeChat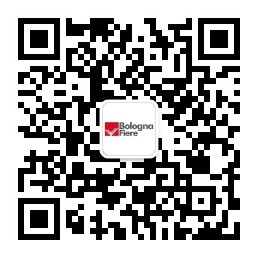 BF_CHINA
BEAUTY FAIR
With 15 years on the market, Beauty Fair – International Professional Beauty Show, has been developing the professional beauty market in Brazil through custom-created solutions to provide the sector's entire industry, focusing on the Hair, Aesthetics, Manicure, Makeup and beauty stores.
Every year, the show welcomes over 182,000 professionals looking for the latest products and services as well as good deals that only an event of this size and with an international standard of infrastructure has to offer. There are around 500 exhibitors and over 2,000 brands which, together, generate around USD 200 million in business over the event. In addition, Beauty Fair promotes over 100 educational activities, focused on continuing education for beauty professionals.
The specific cosmetics sectors are as below:
PROFESSIONAL SECTOR: attendance by brands interested in hairstylists and in-salon distributors. Actions include demos and stage shows.
PROFESSIONAL RETAIL SECTOR: small exhibitors, from a variety of segments, with retail sales.
AESTHETIC SECTOR: attendance by brands interested in aestheticians, podologists, hair removal specialists, massage therapists, dermatologists, plastic surgeons, and distributors. Actions include practical demos and on-the-spot sales.
BUSINESS PROFESSIONAL SECTOR: higher added-value product brands, with a focus on salon furniture. Actions include a showroom, which can offer immediate delivery of products or finalization of negotiations, especially with salon managers.
MAKE / NAILS SECTOR: an exclusive area for the segment, with a focus on products and accessories for retail sales.
BUSINESS SECTOR: brands selling directly to retail (perfume shops, supermarkets, wholesalers, pharmacies). Actions are focused on networking, allowing for negotiations with more advantages for large buyers.
To attend this event, please contact:
Ms. Sophia Wang
Sales Representative
86-21-6190 7311
sophia.wang@bfchina.net
2355901710
Ms. Lisa Ye
Sales Manager
86-21-3356 8978
lisa.ye@bfchina.net
3004473324
Browse more