WeChat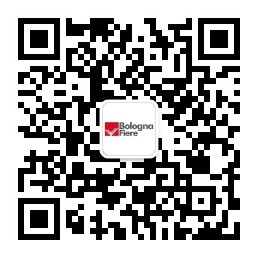 BF_CHINA
COSMOPROF ASIA
Beauty, Health and Wellness
2019-11-12 - 2019-11-15
AsiaWorld-Expo, Hong Kong Convention & Exhibition Centre
Annual

Launched in 1996, Cosmoprof Asia is now Asia's leading trade show for the B2B international beauty industry. It is organised by Cosmoprof Asia Ltd, a joint venture between BolognaFiere Group and UBM Asia Ltd. Since 2016, the organiser announced its new concept of "One Fair, Two Venues" – the show is strategically held across two venues – AsiaWorld-Expo and the Hong Kong Convention & Exhibition Centre.
Cosmoprof Asia, known as Asia's most outstanding beauty event, is the supplier and buyer's annual focus project. Cosmoprof Asia actively promotes the industry by organising special programs such as international buyer promotion programs, seminars and conferences aiming for a perfect trade show. The exhibition brings together all types of beauty products, including makeup and personal care products, natural and organic products, professional beauty salon products and equipment, hair products and instruments, hair salon furniture and nail products and accessories.
In 2018, 87,284 attendees from 135 countries and regions of the global beauty industry visited the two show venues, marking an increase of 4.2% from 2017. Among them 62,964 came from abroad, up 3.2% from last year. Attendees were given a chance to engage with 3,030 exhibitors from 53 countries and regions to see and experience new trends and products for Asian markets. The show floor space for the leading B2B event occupied an exhibition area up to 113,800 sqm (up 5% from last year). Pavilions representing 24 countries and groups increased the exhibition's international appeal and included Australia, Belgium, California, China, France, Germany, Greece, China Hong Kong, Israel, Italy, Japan, Korea, Pakistan, Poland, Singapore, Spain, Switzerland, China Taiwan, Thailand, Turkey, UK, USA, and, for the first time, Malaysia and New Zealand.
Check the exhibition video:
Browse more