WeChat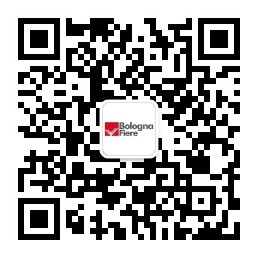 BF_CHINA
COSMOPROF ASIA
Launched in 1996, Cosmoprof Asia is now Asia's leading trade show for the B2B international beauty industry. It is organised by Cosmoprof Asia Ltd, a joint venture between BolognaFiere Group and UBM Asia Ltd. Since 2016, the organiser announced its new concept of "One Fair, Two Venues" – the show is strategically held across two venues – AsiaWorld-Expo and the Hong Kong Convention & Exhibition Centre.
Cosmoprof Asia, known as Asia's most outstanding beauty event, is the supplier and buyer's annual focus project. Cosmoprof Asia actively promotes the industry by organising special programs such as international buyer promotion programs, seminars, and conferences aiming for a perfect trade show. The exhibition brings together all types of beauty products, including makeup and personal care products, natural and organic products, professional beauty salon products and equipment, hair products and instruments, hair salon furniture and nail products and accessories.
The trade event gathered 2,955 highly qualified exhibitors coming from 48 countries and regions, who showcased their new products and services across the two venues' 118,900 sqm of exhibition area. More than 20 Country, Region and Group Pavilions presented new projects from across the globe, with small and medium-sized companies coming from Australia, Belgium, Bulgaria, China (including Hong Kong and Taiwan), France, Germany, Greece, Israel, Italy, Japan, Korea, New Zealand, Poland, Singapore, Spain, Switzerland, Thailand, Turkey, UK, USA, and for the first time, Russia.
Korea was the Country of Honour for the 2019 edition, featuring around 600 companies across all sectors and presenting seminars and live demonstrations of what is new in K-Beauty.
Browse more