WeChat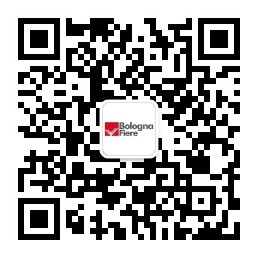 BF_CHINA
COSMOPROF NORTH AMERICA
Beauty, Health and Wellness
2023-07-11 - 2023-07-13
Las Vegas Convention Center
Annual
Cosmoprof North America, an event by North American Beauty Events LLC which is the joint venture between BolognaFiere and the Professional Beauty Association, established in 2003 and held annually at Mandalay Bay Convention Center in Las Vegas, furthered its reputation as the leading B2B beauty trade show by introducing revolutionary technologies and forward-thinking programs.
In 2019, the show had 1,435 exhibitors from 43 countries, 8 national and group pavilions in total, 29,045 sqm with 3% more from 2018 and 40,000 quality visitors. More than 400 members of the press attended the show.
The best and most comprehensive array of cosmetics and personal care items from around the World are showcasing in COSMETICS & PERSONAL CARE area. New products and established brands from a wide variety of companies from Asia, Europe, and South America in addition to the major U.S. manufacturers. The area includes Discover Beauty, Spotlights, Discover Green, The Beauty Vanities and Tones of Beauty.
COSMOPACK is a new area where the leading international event focusing on the entire beauty supply chain, a "show within a show", opens the same day of Cosmoprof North America, that was formerly named "packaging, contract manufacturing, and private label".
PROFESSIONAL BEAUTY shows the world's most prestigious skincare, spa, nail, and hair companies exhibit the latest products, equipment, and tools in a specialized environment. This special section houses professional products and treatments, specialized equipment and tools, spa management software, design consultants and natural health beauty products. Buyers discover new products and explore established lines while exhibitors meet promising prospects and cement valuable business connections.
To attend this event, please contact:
Ms. Sophia Wang
Sales Representative
86-21-6190 7311
sophia.wang@bfchina.net
2355901710
Ms. Evelyn Ding
Sales Manager
86-21-61200846
evelyn.ding@bfchina.net
2355780836
Ms. Lisa Ye
Sales Manager
86-21-3356 8978
lisa.ye@bfchina.net
3004473324
Browse more