WeChat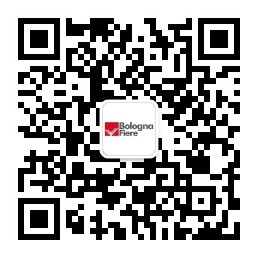 BF_CHINA
MOTOR SHOW
Automotive, Industry and Innovation
2019-12-01 - 2019-12-10
Bologna Exhibition Centre
Annual
The Motor Show, an event by BolognaFiere, is the only Italian automotive trade show recognised by OICA, the International Organisation of Car Manufacturers. It offers an exclusive exhibition formula and is designed for all motor enthusiasts, but especially for true car lovers. It's the only event in Italy that blends technological innovation with shows and entertainment, a place where you can get the latest updates on the automotive world and boost your car sales.
Motor Show has many thematic areas such as test drives and road tests in the area outside the perimeter of the exhibition, testing area with simulators or testing equipment to demonstrate new-generation automotive technologies, specific paddocks for competitions, shows, rallies and stunt driver performances, dedicated pavilions for vintage cars, historical clubs and the most exclusive museums and collections of the automotive world and so on.
The exhibition area is divided into inside area of 37,360 sqm and external area of 45,660 sqm, displaying a huge scope of Exhibits including Passenger cars, motorcycles, scooters, car and motorcycle components, accessories and spare parts, engines, designers and coach builders, tuning and racing kits, fuels and lubricants, tires, helmets and technical apparel for car and motorcycle drivers, electric two- and four wheeled vehicles, karts, motor sledges, car stereo, navigation technology systems, mobile telephones, leasing, financial and insurance services, car rental, model making, sports car and motorcycle teams, public entities, associations, federations and teams, driving schools, vintage racing cars and motorcycles, commercial vans, trucks, specialized press, radio and TV networks.
Check the exhibition video:
To attend this event, please contact
Mr. Frank Du
Sales Representative
86-21-6190 7309
frank.du@bfchina.net
2355780844
Browse more