WeChat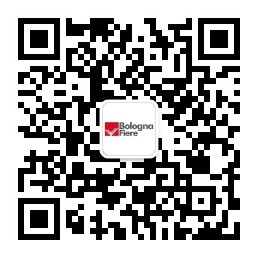 BF_CHINA
SANA – INTERNATIONAL EXHIBITION OF ORGANIC AND NATURAL PRODUCTS
The 32st edition of SANA, the International Exhibition of Natural and Organic Products, is due to take place in Bologna from 11 to 14 September 2020. Organised by BolognaFiere, in collaboration with AssoBio and FederBio, with the support of the Ministry of the Environment and the Protection of the territory and the Seas, as well as the ITA, the Italian Trade Agency, SANA is much more than a trade fair event: it is the destination for the business connected to the world of organics, the platform for promoting culture and debating topics relevant to the sector, and a venue at which it is possible to meet operators from all over the world.
2019 edition of SANA has been organised to involve the broadest possible range of exhibiting companies – more than 900 exhibitors, filling a surface area of 52,000 square metres divided into three macro sectors:
• FOOD, the protagonists of which will be the leading Italian and international companies involved in the sector of organic food (pavilions 29-30);
• CARE&BEAUTY will be the space dedicated to the producers of: organic and natural cosmetics, body care products, dietary supplements, natural products/ services for personal care (pavilions 25 and 26);
• GREEN LIFESTYLE will present environmentally friendly technologies, products and solutions for lifestyles that are healthy and responsible (pavilion 28).
The exhibition offer at SANA will include a packed line up of conventions, workshops and seminars and an important initiative to promote incoming foreign trade delegations; at the 2018 edition more than 200 meetings were scheduled between exhibiting companies and international buyers. Also confirmed for the 2019 edition is the presentation of the SANA OBSERVATORY with a focus on the scale of Italian exports of organic food products (curated by Nomisma) as well as other events dedicated to training at the SANA ACADEMY, which in the last edition enjoyed a 27% increase in the number of participants.
Check the exhibition video: 
Browse more