WeChat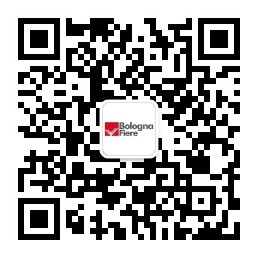 BF_CHINA
SANA – INTERNATIONAL EXHIBITION OF ORGANIC AND NATURAL PRODUCTS(Time to be Determined)
SANA – the International Exhibition of Natural and Organic Products takes place in Bologna every year which is organised by BolognaFiere, in collaboration with AssoBio and FederBio, with the support of the Italian Trade Agency (ITA) and the Ministry of Agriculture, Food, Forestry and Tourism Policy, the Ministry of the Environment and the Protection of the Land and Sea, the Bologna Chamber of Commerce, Industry, Craft and Agriculture and the Bologna Provincial Order of Agronomists and Foresters.
There were more than 10,000 in attendance at the 32rd edition of SANA RESTART which was successfully taken place in the early of October 2020. It was the first in-person event to take place at the Bologna Exhibition centre following the Covid-19 lockdown, SANA RESTART confirmed its credentials as a reference point for professional operators and a public passionate about natural and organic products.
In spite of the consequences of the lockdown, the sector presented to the Fair data confirming its significant growth. Organically farmed land now makes up 15.8% of total agricultural land, sales of organic products in the domestic market in 2020 (year ending August 2020) exceeded 4.3 billion euros, while also recording constant growth was the number of households that purchase organic products (88% of Italian households purchased at least one organic product in 2020).
Browse more