WeChat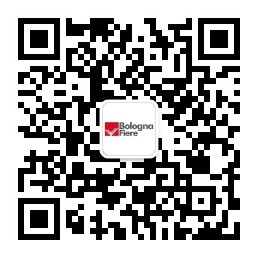 BF_CHINA
AUTOPROMOTEC
Automotive and Smart Technology
2022-05-25 - 2022-05-28
Bologna Exhibition Centre
Biennial

Autopromotec, with a history of 50 years, organised by Promotec Srl, is the most specialized international exhibition of automotive equipment and aftermarket products and is considered the main European trade show. The exclusive approach adopted by Autopromotec makes the show a showcase of cutting edge technologies, innovations, new products and market opportunities which are a benchmark for the sector. The exhibition has established an enviable reputation as a specialised, representative and professional event for highly qualified exhibitors and it has kept pace with the technological and professional growth of the automotive sector, becoming a must-see for the supply and demand network. Autopromotec is the place where business opportunities turn into global networking strategies.
Autopromotec (back then called SARP–Exhibition of Tyre Retreading Equipment) was born in 1965 in Rome. A new phase begins in 1973, and SARP is partnered with SIAC (International Exhibition of Equipment, Car repair garages and Car body shops), and in 1991 the two exhibitions join together to form one, called Autopromotec. The big turning point occurs in 2005, when Autopromotec grew bigger with more product sectors including plants, equipment and material for: car repair workshops, vehicle body repair shops, vehicle electricians, tyre retailers, car dealers, service stations, car washes and specialized centers for the repair of means of transport, machinery, equipment, moulds and materials for tyre specialists, equipment, materials and products for the sale and repair of tyres, machines and equipment for engine overhaul, spare parts, components, car services. Autopromotec is worldwide famous thanks to three sectors: the best workshop tools available on the market, the tire and tire equipment, spare parts and car service.
Figures confirm Autopromotec as a global reference point for the vehicle maintenance sector. In fact, 1,676 companies have chosen the event as a showcase to present – often as previews – their products and services, with a 4.4% increase in the number of participating companies compared to the previous edition, in 2017. Of these, the share of foreign companies was 43%, for a total of 53 countries represented. The event, which took place throughout 17 exhibition halls and 5 outdoor areas, with a total exhibition area of 162,000 m2, attracted 119,108 professional operators, up by 4.85% compared to 2017, which had the opportunity to meet specialist companies from all sub-sectors of the Aftermarket. During the five-day event professionals from the whole supply chain will have a look at the best solutions in the automotive maintenance and service industry and at the same time will sample the future of car assistance, a market that is moving fast towards autonomous driving, connected cars, electricity and shared mobility.
Browse more