WeChat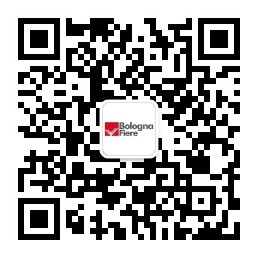 BF_CHINA
BOLOGNA CHILDREN'S BOOK FAIR
Culture and Publishing
2022-03-21 - 2022-03-24
Bologna Exhibition Centre
Annual
The Bologna Children's Book Fair is the event in the publishing year's calendar, built around children's content today. With over 50 years of experience the fair has succeeded in bringing together a unique and diverse global audience. The result is the world's premium copyright exchange hub when it comes to publishing and now it includes an extra core that extends to all multi-media and licensing business for children's content.
With more than 26,000 Publishers, illustrators, graphic designers, literary agents, authors, translators, mobile developers, licensors and licensees, packagers, printers, distributors, audiobook professionals, booksellers, brands, librarians and teachers flock to the event each spring to experience the business world of books and multimedia products in hundreds of booths across six huge halls. It is a unique mix of a cultural book show and an international rights business forum for all types of content for children.
The world famous Illustrators Exhibition and industry recognized BolognaRagazzi awards are some of key pillars that make this event so special.
The awards that Bologna Children's Book Fair gives to publishers, authors and illustrators are some of the most coveted international prizes in the publishing world. Winning one of the prizes or gaining a special mention means extraordinary visibility for a title in the publishing world, leading to the sale of rights in many new countries.
A showcase for the latest trends in illustration and talent spotting, the Illustrators Exhibition was launched in 1967, a few years after the Bologna Children's Book Fair first opened. The Exhibition displays a wide selection of artists from different countries forming a unique showcase for both fiction and non-fiction. After Bologna, it goes on a world tour, including Japan, China and the USA. The Illustrators Annual is distributed across the globe, as well, and published also in USA, Japan and China.
Bologna Digital Media is a vibrant hub where publishers, developers, TV and cinema producers, animation studios, artists and authors take part in exciting events that mix start-ups with established brands and take advantage of the many opportunities offered by the digital, print and media worlds.
In association with BCBF, Bologna Licensing Trade Fair is a trade dedicated to the business of subsidiary rights. More than 800 brands can be found here with key conferences, seminars and presentations.
Bologna Licensing Trade Fair is the only licensing event in Italy and South Europe, and offers multiple services both to exhibitors and visitors. Meeting point for all licensing players, the event is intended for Licensees, Licensors, Licensing Agencies, Audiovisual production companies, broadcasters, distributors and buyers.
To attend this event, please contact:
Ms. Juju Zhu
Senior Project Manager
86-21-6190 7300*512
juju.zhu@bfchina.net
2355780833
Ms. Vivian Jiang
Project Sales Manager
86-21-6095 0449
vivian.jiang@bfchina.net
2355901719
Ms. Yolanda Zhang
Assistant Sales Manager
86-21-6095 0514
yolanda.zhang@bfchina.net
2355901712
Browse more