WeChat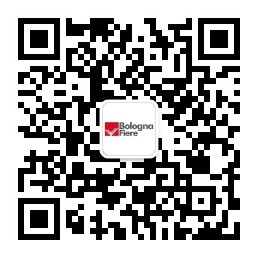 BF_CHINA
COSMOPROF WORLDWIDE BOLOGNA
Beauty, Health and Wellness
2019-03-14 - 2019-03-18
Bologna Exhibition Centre
Annual
With a long history of 50 years since its debut in 1967, Cosmoprof Worldwide Bologna, the well renowned beauty trade show all around the world, organised by the international organizational structure BolognaFiere Cosmoprof S.p.a, which is the subsidiary company of the leading European exhibition organiser BolgonaFiere, is a highly valued event for the professional beauty sector and an international excellent platform for generating business opportunities, enhancing industry networking and discovering most updated trends.
Every year in the event, some featured projects are always being the important reasons for beauty insiders to get involved such as International Buyer Program, Perfumery Factory, Cosmopack Wall Award, On Hair, Extraordinary Gallery and the forum Cosmotalk etc. With an exhibition Area of 185,000sqm, the scope of exhibits include skin care, cosmetics, beauty, hair, nails, perfumery, natural and greens, SPA and salon, packaging, equipment and machinery, contract manufacturing and raw materials.
According to the data in recent years, the number of Chinese companies who attend the exhibition for developing international markets turns out to increase year by year from 327 Chinese exhibitors in 2013 to 388 in 2018, reaching an increase of 19%, which makes them be one of the main exhibiting delegations. As a result, the organiser reserves a specific space called "Chinese Pavilion". 
Check the exhibition video:
To attend this event, please contact
Ms. Jennifer Shen
Sales Manager
86-21-6190 7316
jennifer.shen@bfchina.net
2355780845
Ms. Hannah Bao
Sales Representative
86-21-6190 7301
hannah.bao@bfchina.net
2355780839
Ms. Kelly Liu
Sales Representative
86-21-6190 7311
kelly.liu@bfchina.net
2355901710
Browse more