WeChat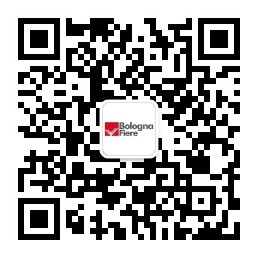 BF_CHINA
COSMOPROF WORLDWIDE BOLOGNA
Beauty, Health and Wellness
2023-03-16 - 2023-03-20
Bologna Exhibition Centre
Annual
Cosmoprof Worldwide Bologna, the well-renowned beauty trade show all around the world. With a long history of 50 years since its debut in 1967, the show is organised by BolognaFiere Cosmoprof S.p.a, which is the subsidiary company of the leading European exhibition organiser BolgonaFiere. It is the leading B2B event for the cosmetic industry and is a highly valued event for the professional beauty sector and an international excellent platform for generating business opportunities, enhancing industry networking and discovering the most updated trends.
Cosmoprof Worldwide Bologna 2022 had the record of exhibitors – 2,700 companies from over 70 countries and regions; over 220,000 cosmetic beauty professionals. There were 26 country and group pavilions, representing Belgium, Brazil, China, Czech Republic, Ecuador, France, Germany, Japan, Greece, Indonesia, Ireland, Israel, Latvia, Mongolia, Poland, South Korea, Spain, Sweden, Turkey, UK, USA. Many sessions have been scheduled as part of CosmoTalks, with the participation of more than 150 international speakers. These are the elements that make Cosmoprof Worldwide Bologna the observatory of the excellence of the beauty universe, the place where the trends of the future take shape, adopting the traditions and discoveries of the past.
To facilitate business opportunities and networking, Cosmoprof 2022 launched a new and more functional layout of the halls fell into 3 sections according to product sectors: Cosmopack, Cosmo | Perfumery & Cosmetics, and Cosmo | Hair & Nail & Beauty Salon. Furthermore, some featured programs have attracted huge attention every year, such as International Buyer Program, Perfumery Factory, Cosmopack Wall Award, On Hair, Extraordinary Gallery and the forum Cosmotalk, etc.
To attend this event, please contact:
Ms. Lisa Ye
Sales Manager
86-21-3356 8978
lisa.ye@bfchina.net
3004473324
Ms. Eva Li
Sales Representative
86-21-3356 8968
eva.li@bfchina.net
2355901713
Ms. Joyce Yang
Senior Sales Representative
86-21-3356 8958
joyce.yang@bfchina.net
2355901710
Browse more