WeChat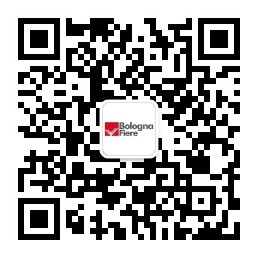 BF_CHINA
EIMA International – International Agricultural and Gardening Machinery Exhibition
Agricultural and Gardening Machinery
2022-11-09 - 2022-11-13
Bologna Exhibition Centre
Biennial
EIMA International, one of the three main agri-machinery exhibitions in the world and highly valued by the insiders for its great contributions to the industry developments, is the international exposition of machinery for agriculture and gardening, a biennial event created in 1969 by FederUnacoma, the Italian Agricultural Machinery Manufacturers Federation, and organised by the federation's service division, FederUnacoma Surl, in collaboration with BolognaFiere. There are four main sectors to be presented in the show, including EIMA Components, EIMA Green, EIMA Energy, and EIMA M.i.A., for the direct participation of manufacturing industries from around the world presenting avant-garde technologies in the sector at the global level.
The fair displays on-site including engines, land-reclamation and forestry equipment, tractors, walking-tractors, motor mowers, motor hoes and multipurpose farm vehicles, tilling and seeding machinery and fertilizer spreaders, plant and crop protection equipment, irrigation equipment harvesting machines, machinery for product processing and preservation, livestock raising machinery, agro-industry machinery, machinery for transporting product, components, spare parts and accessories, small powered and manually-operated machines, miscellaneous equipment for agriculture, animal husbandry and stall and stable cleaning.
The 43rd edition of EIMA International witnessed a huge increase. Visitors reached the figure of 317 thousand, an increase of 11% compared to the result of the last edition (2016), which had already set a historical record for this event, which takes a leading role not only in the agricultural machinery sector but in the general exhibition scene, worldwide. The number of foreign operators also increased – over 50 thousand with an increase of 15% compared to the last edition – from 150 countries, for an event that saw the participation of 1,950 exhibiting industries and occupied a gross surface area of 375 thousand square metres. Except for exhibitors from Italy, there are 600 international exhibitors from 49 countries and regions, accounted for 30.8% to total numbers. 140 Chinese exhibitors made China the second.
To attend this event, please contact:
Mr. Fisher Yu
Sales Manager
86-21-6120 5360
fisher.yu@bfchina.net
2355780841
Browse more